On Saturday night Ardentinny was the fortunate host to a preview of
Aria Alba's
latest production. Following their opera residential at
Ardentinny Centre
, we were invited to an 'open rehearsal' of Bellini's La Sonnambula
This was no picturesque pastoral village in Switzerland, the original setting of the opera. Instead,
Dr. Nell Drew
, Director of Voice & Musical Director and co-founder of Aria Alba, saw parallels with the small community customs, intrigue and general shenanigans of a Scottish highland village (she hails originally from Loch Tummel). Therefore, she decided to use just such a setting placed in the 1950s, making it eminently relatable. It is also difficult to imagine a more appropriate venue for last Saturday's performance than the village of Ardentinny!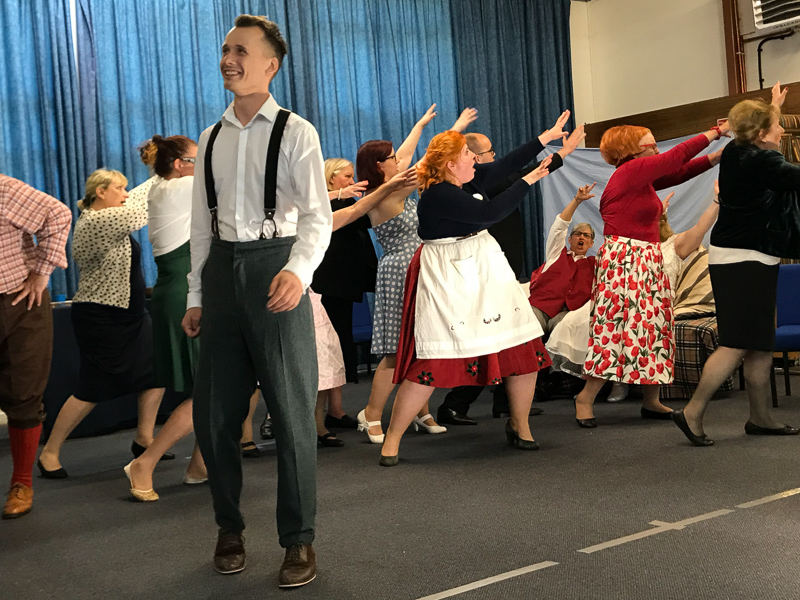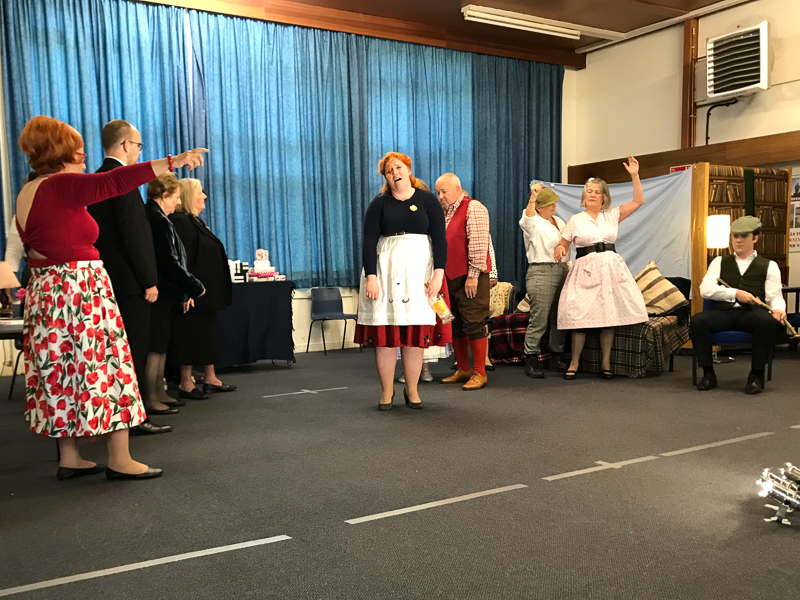 Aria Alba's mission is to widen opera participation and to develop and provide opportunities for both amateur and professional singers from all backgrounds. There are usually two and sometimes three casts to ensure that everyone has a chance to perform.
We were asked to be forgiving of their state of preparedness – there are still 5 weeks of rehearsals to go. There was nothing to forgive!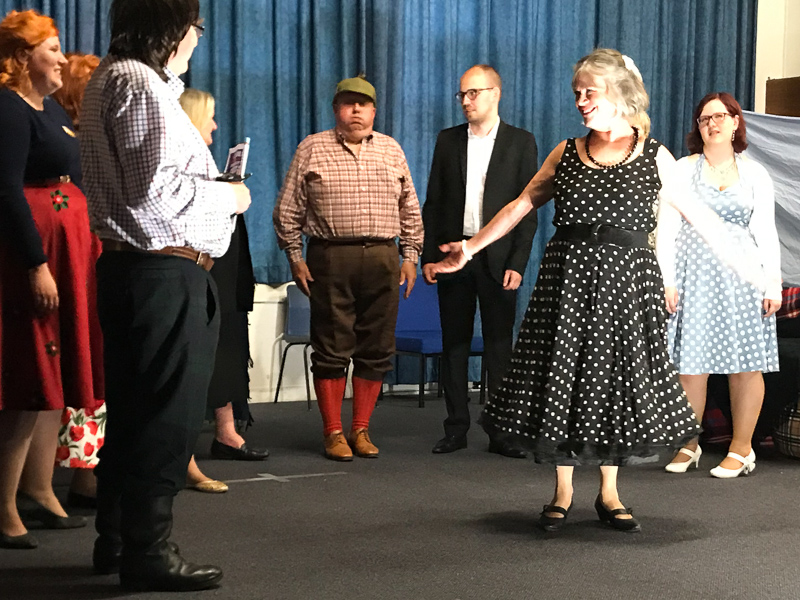 As Dr. Drew explained, Aria Alba never performs opera in translation as the score depends so much on the music of the language in which it is written. Also 'La Sonnambula' is demanding in its range and length of arias for soloists and long renditions by the chorus. In it Bellini was "hailed not only for the beauty of his melodies but for his restless harmonic shifts into remote keys"*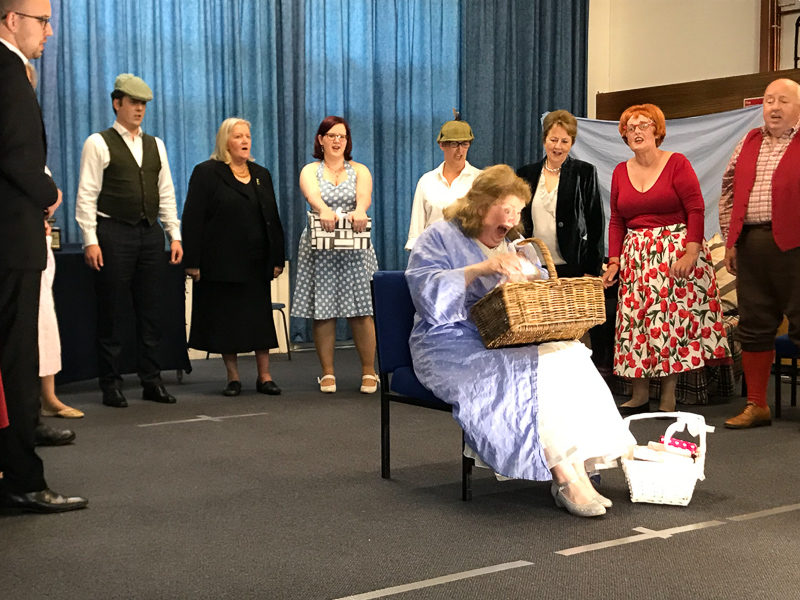 The company also showcased its acting ability, most notably in the part of Lisa. While the narrator, Isobel McGregor kept us up to speed with the plot as it unfolded. In short – a wholly enjoyable performance!
The Cast
Amina Fiona Breingan
Elivino Joanna Bleau, Neil McTavish
Lisa Jolanda Grijpstra, Judy Miller
Count Robert Hardiment, Jamie Whitfield
Teresa Hilarie Howarth
Alessio Les Moffat
Notary Jody Dalzel-Job
Narrator Isobel McGregor
Chorus Adam Feith, Kata Feith, Cath McNaught, Ann Dawson, Gill Quille
The performance was co-directed by Dr. Nell Drew and Robert Hardiment and expertly and indefatigably accompanied by pianist, Michal Gajzler
Aria Alba will premiere its operatic re-imagining of
La Sonnambula at the Edinburgh Fringe
7 p.m. Thurs. 22 to Sun 25 August 2019, Stockbridge Parish Church, 7b Saxe Coburg Street, Edinburgh EH13 5BN.