Ardentinny Community Trust has successfully bid for the inclusion of its latest community development project in the Co-op's Local Community Fund. The project aims to buy an eco compost toilet for the use of all ages and abilities who vis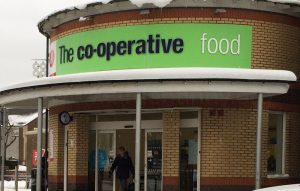 it and work in the garden.
The Co-op Community Fund gives 1% of members' spend on selected own-brand products and services to specific causes. Members can choose which project their 1% goes to. You can ensure your support by logging-in to your Co-op account here and choosing your cause here, or if you're not already a member, you can sign-up as a Co-op member here and then choose your cause to support.
The first tranche of members' funding is on its way to the Trust with a further 3 payments to follow so there is still time to lend your support to this worthwhile local cause.