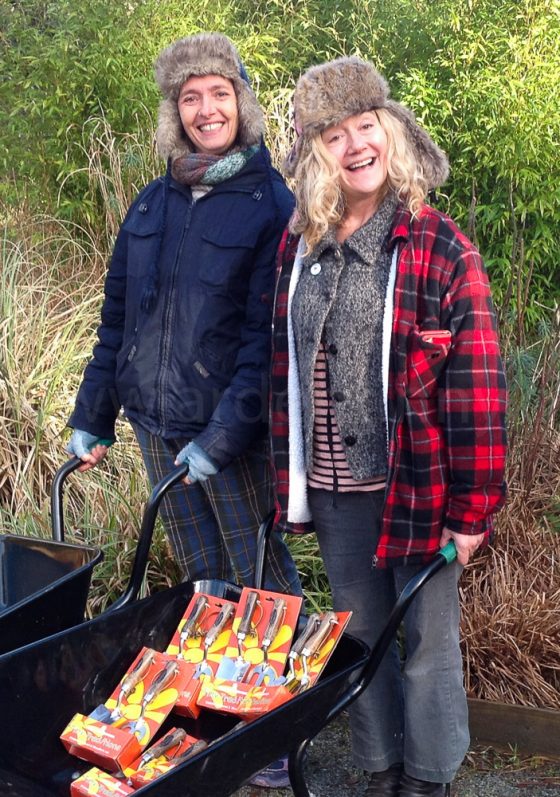 Glenfinart Walled Garden's kids' section this week received a welcome visit and gift from its patron and friend Actor, Sophie Thompson.
Conceived as part of the overall plan for this community garden which also includes an orchard, a growing area, a lawned social space and a sensory garden, the imaginative children's garden boasts a bug hotel, willow tunnel, yellow brick road, Elfin cottage hide, wheel and animal sculptures and growing beds (with bedheads) and keeps the kids occupied and entertained whenever they visit.
With this in mind, Sophie kindly donated a pair of much needed wheel barrows and six sets of children's hand tools in preparation for the garden's reopening at Easter.