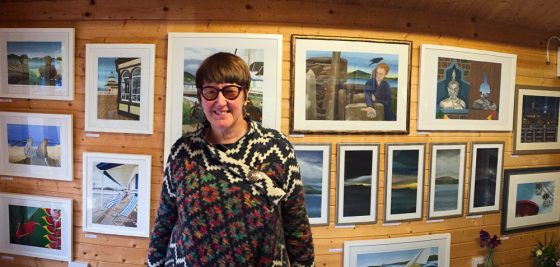 Cowal artist Anthea Gage has been exhibiting at Glenfinart Walled Garden as part of the Cowal Open Studios weekend. Despite the challenging autumnal weather, Anthea's unique exhibition of prints has so far welcomed over 100 visitors.
The event continues until 5pm on Monday 25 September at Glenfinart Walled Garden. Entrance is free.
Other pages which may be of interest..