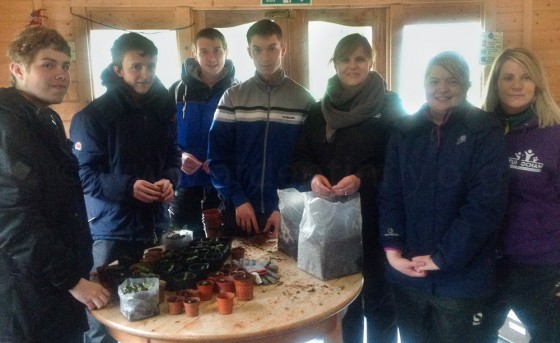 On one of the coldest days of spring, Glenfinart Walled Garden welcomed Steven Kenny from Loch Lomond and the Trossachs National Park and a group of young adults and two of their trainers from Tullochan Futures.
Despite the snow and rain, the group potted on vegetable seedlings which they had grown. Later, they enjoyed soup made exclusively from produce from the garden's polytunnel. There were also pancakes, biscuits and hot drinks on offer and a thank you gift of a strawberry plant to take home Siteler  https://dirthammers.com/. 
Another group will visit in July but it is hoped that as many as possible from the April group can return to enjoy the garden in better weather and also check on the progress of their efforts.