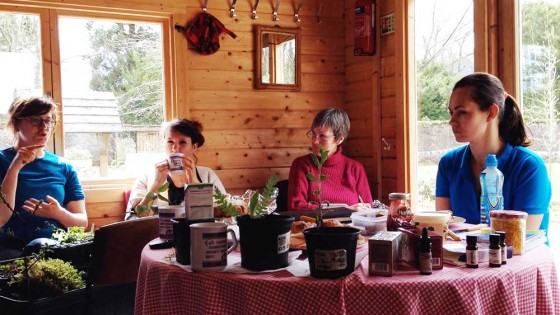 On 17th April regular (and other) attendees of Glenfinart Walled Garden's Masterclasses bade resident expert gardener and horticulturalist, Franziska Schmidt, a regrettable but very fond farewell.
The final class of the series covered medicinal and healing plants and, as ever, was expertly resourced and delivered. Content ranged from identifying a number of relevant plants to how to collect and prepare herbs for teas, poultices, infusions, balms, and tinctures and their potential uses and precautions.
The relaxed and friendly group participation has been a trademark of the series and it was with a degree of sadness that goodbyes were said and thanks expressed along with lots of good wishes to Franziska for her personal and professional future.