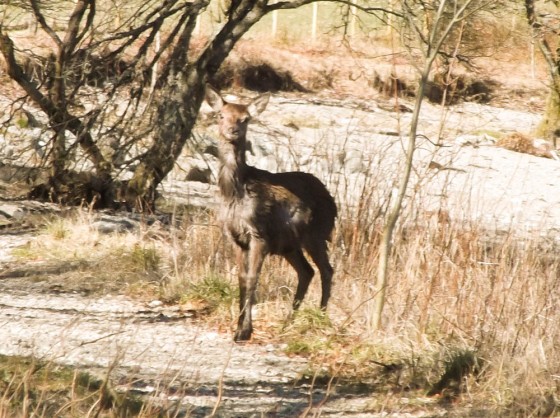 Last week several residents and visitors watched with bated breath as a deer, which was apparently stuck on a sandbank in Glenfinart Bay, managed to extricate itself.
After it was marooned, the deer began to swim towards the land but then in panic, swam back out to the sand. It eventually turned and swam to shore, landing on the beach near the nursery field. The photograph, courtesy of Cathy O'Riordan, shows the relieved animal having reached dry land.
Other pages which may be of interest..