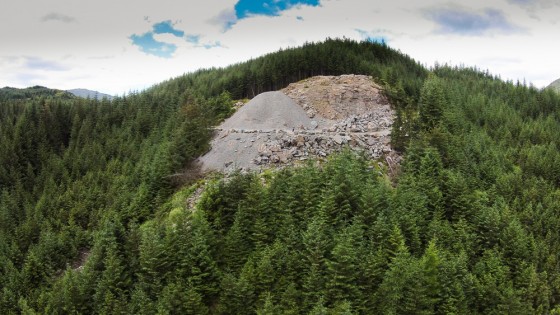 Forestry Commission Scotland has advised us of a blast being carried out at Larach Quarry as detailed below:
Date: Tuesday 6th October 2015
Time: Approximately 1300hrs
Restricted access: 0800 to 1700hrs
Temporary avoidance zone: 1100 to 1500hrs. All times are local.
OS X (Eastings) 215880
OS Y (Northings) 692226
Nearest Post Code PA23 8SG
Lat (WGS84) N56:05:14 (56.087265)
Long (WGS84) W4:57:39 (-4.960820)
Lat,Long 56.087265,-4.960820
Nat Grid NS158922 / NS1588092226
mX -552235
mY 7540318
Mapcode GBR 04.NFJZ
The quarry is 180m above MSL, the blast zone is 750m radius or 0.404967 nautical miles and maximum height of 100 metres.