The following has been posted on Ardentinny's Community Notice Board:
"The notices about refugees produced by a political activist group "38 degrees" have been removed by members of the Ardentinny Community Council. This noticeboard belongs to and is administered by the community council, which, by the definition of Argyll and Bute Council, has to remain non-political in order to  serve the interests of the whole community. Ardentinny Community Council would, of course, welcome any refugees who choose to come and live in this beautiful village.
Ardentinny Community Council"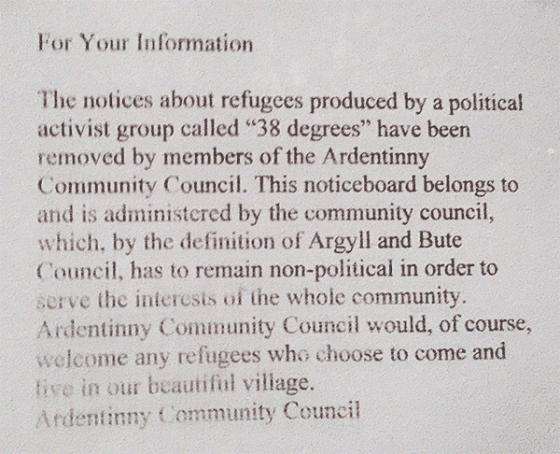 The notice from Ardentinny notice board.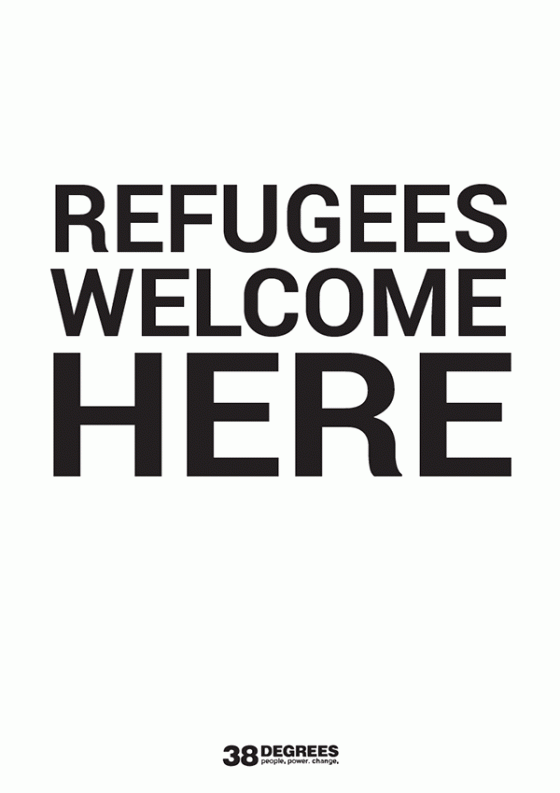 The offending 38degrees poster.