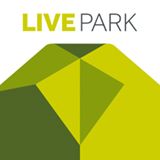 Loch Lomond & the Trossachs National Park is currently accepting representations (formal comment) on its proposed local development plan, with a deadline of 29 June 2015. The documents are available on the Park's consultation website www.ourlivepark.com; in local libraries and at their offices in Callander and Balloch.
Your comments should state what changes you would like made and why; or whether you support a particular policy or site. These can be submitted online at the aforementioned site; by email; or by post to National Park Headquarters, Carrochan, Carrochan Road, Balloch, G83 8EG. Further information is available by calling 01389 722600 or emailing: hello@ourlivepark.com.
Other pages which may be of interest..