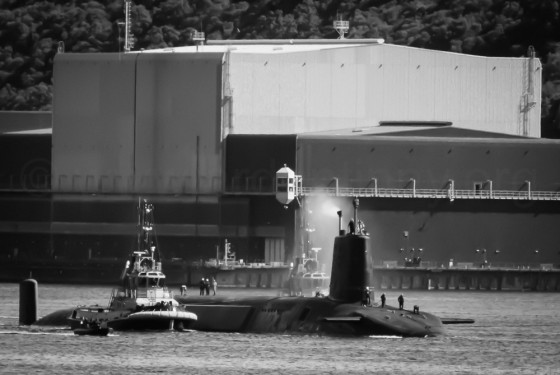 At Ardentinny Community Council's April meeting a local resident requested the following action from the Community Council as part of its remit "to help make public bodies aware of the opinions and needs of the community it represents."
The request was made in the context of past events at HMNB Clyde and RNAD Coulport. For example, the MOD officially recorded 105 'nuclear safety events' in the Coulport and Faslane bases in 2013-14, and in March 2014 Ardentinny residents experienced damaging impact from blasts at Coulport.
Therefore, the request was made to consult with Argyll and Bute Council "as to where compensation would be obtained should there be any damage to residents' homes and livestock, e.g., horses; and 'what emergency procedures have been put in place and how satisfactory are they?"  The Clyde Off-site Emergency Plan has recently been updated and can be found here. The Council has been advised that the population of Ardentinny is in excess of 50, as published in the plan.
With regard to radioactive emissions, it was requested that "the community council consult the local authority on how to ensure that there is consistent and local, independent monitoring of the safety of the beach at Ardentinny and that the results are made public." Levels of emissions can be found in the RIFE-19 Report on Radioactivity in Food and the Environment (Dec. 2014) which is compiled by the Environment Agency; Food Standards Agency; Natural Resources Wales; Northern Ireland Environment Agency; and the Scottish Environment Protection Agency. Faslane and Coulport are specifically covered in pages 168-169 and Appendix 2, p.249 & p.254.
According to SEPA, the radioactive waste currently being discharged from Faslane and Coulport is below the current agreed limits and there are plans to agree new limits to better reflect actual discharges together with continuing conditions which require the amount of discharged waste to be minimised.
jimmy john liautaud