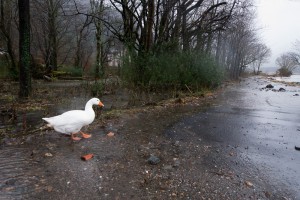 At the August Community Council meeting it was learned that there now exists a new village project fund.
Apparently a financial contribution came from Storie Argyll Ltd in compensation for the damage caused to Coronation Wood  while the company was clearing the beach access on behalf of Scottish Water.
It is intended to use the funds for the acquisition of a village notice board which will direct visitors to places of interest in Ardentinny.
The Coronation Wood group managing the fund does not intend to register as a charity, nor will it apply for funds.. It is simply 'a group of people who wish to undertake projects to maintain and improve the village'.
Another small project they have apparently undertaken is the clearing of the Laird's Grave.