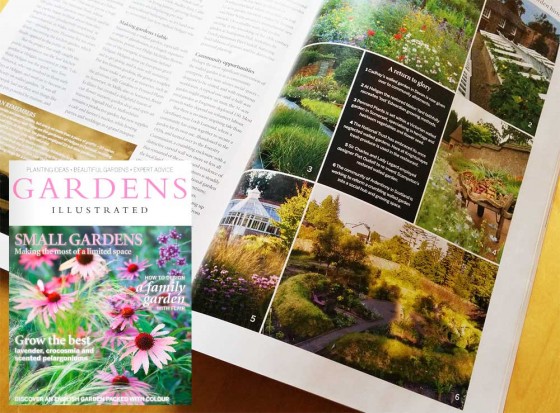 Glenfinart Walled Garden features in the current (August 2014) issue of Gardens Illustrated. The article entitled "The Fall & Rise of the Walled Kitchen Garden" focusses on how once magnificent walled gardens are now finding a new and productive lease of life.
The community enterprise aspect of the garden is highlighted in the the article. "..There is no more inspiring tale than Glenfinart, near loch Lomond, where a community has come together to secure a garden for its own use.
Abandoned in the 1920's, and turned over to the Forestry Commission, a crumbling enclosure with a distinctive curved wall was more or less all that remained of the grand residence of the local Laird.
A band of volunteers is steadily creating a growing space, recreational garden and social hub for the folk of Ardentinny, who can also attend gardening classes"
Very well done to everyone involved in the project.