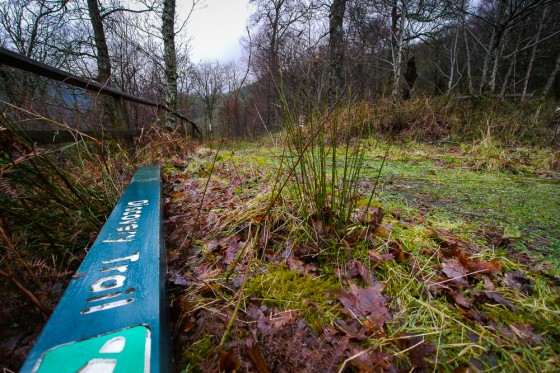 A Community Council member has expressed her horror at the removal of the Forestry Commission Scotland (FCS) Discovery Trail behind the beach picnic area at Glenfinart Bay. Vehicles are no longer permitted to use the road to the nature trail and a locked metal gate has been erected at the foot of the road near the FCS house.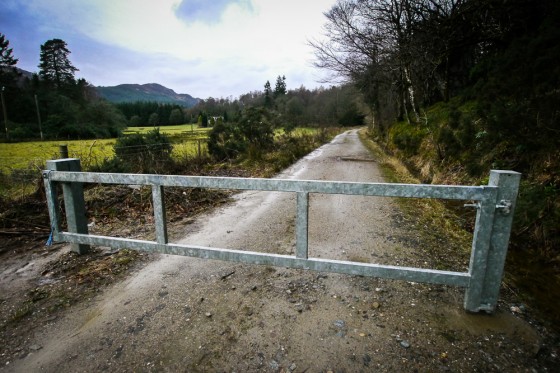 The Councillor, Marian Norris, said she had made use of the trail many times and had organised camera club visits to the nature hide. "The nature trail is a fantastic facility for schoolchildren, especially as we are now attracting many people to the village with the Walled Garden and the beach. My feeling is that the Forestry Commission is no longer making recreation a priority in the area".  She agreed that the trail was no longer suitable for those with disabilities and that she accepted that the small parking area be closed. However, she expressed a hope that the nature hide and information on the birds, flowers and trees could remain, as well as the paths and hide being kept open. She asked if a compromise could be reached to retain the facility.
David Robertson of FCS explained that, with the limited resources available to FCS and with the area not generating any income for FCS, it was pragmatic to focus on the most popular footpaths and to do these well. Indeed in the last year three staff members from the area had retired and had not been replaced. The facility also did not meet disabled criteria. In addition, David Robertson explained that there were also reports of anti-social behaviour and dumping of rubbish in the area, hence the installation of the gate near the FCS staff residence. He also pointed out that there are six other walks in the Ardentinny area which remain open. Information related to the trail is no longer sited at the location, nor will it be promoted by FCS, thus reducing Forestry Commission Scotland liability in the area.
Other Community Council members criticised FCS for not consulting the community on the closure and its failure to consult with residents on enhancing local facilities which had been discussed in previous years.
On a positive note, the suggestion was made that the community might participate in maintaining the nature trail with some possible assistance from Ardentinny Outdoor Centre. It was agreed at last week's Community Council meeting that both the Community Council and Community Trust would explore this possibility with FCS.