With garden art afloat and 'Elfin Cottage' under a foot of water, parts of Glenfinart Walled Garden remain flooded from the River Finart overflow on Saturday.
The waters rose sufficiently to penetrate the office floor, however there does not appear to be any damage to the main infrastructure of the garden. Parts of the area are still under around 18 inches of water, so it will take several days to drain off and for the clear-up to begin.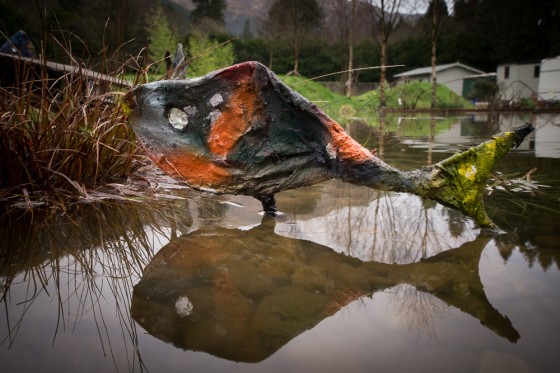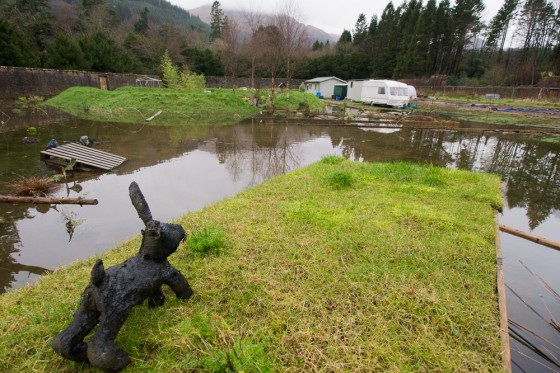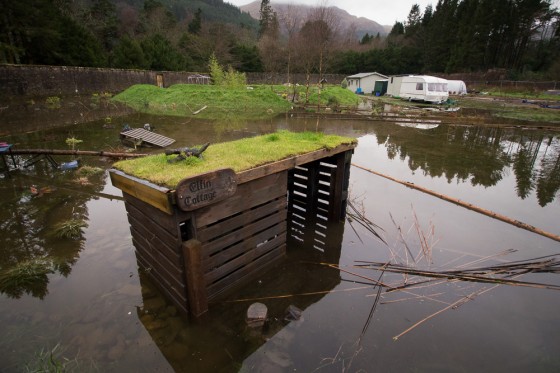 Other pages which may be of interest..