The Ardentinny Community Trust team, supported by enthusiastic volunteers, had the factor 30 out over the weekend as the temperatures soared in Glenfinart Walled Garden. These dedicated folks are bringing new life to the Victorian garden which had, until its acquisition by the Trust in 2012, remained largely neglected over many years. The energy expended over the past weeks and months has been impressive: polytunnel completed; paths created; sheds erected; an orchard established; and vegetables and flowers planted.
Support from local businesses and individuals has been exceptional. Indeed, this last weekend local firm West Coast Tool & Hire provided the Trust with the loan of a digger and motorised barrow, free of charge. This enabled designated digger driver, David and hand barrow "operative", Lynn to make a major impression on the circular Beechgrove Garden area of the project which is due to be completed and filmed at the end of July. Included below is the ambitious garden design created by Lynn Harris.
If you would like to be part of this exciting project and have a few hours to spare, why not come along any Monday, Wednesday or Saturday from 10.00 to 16.00 or call Bill on 810238 or Merle on 810220 for information. Do visit us, you will be made very welcome!
Bird's-eye view of the garden courtesy of a rookie pilot who's still a long way off getting his wings!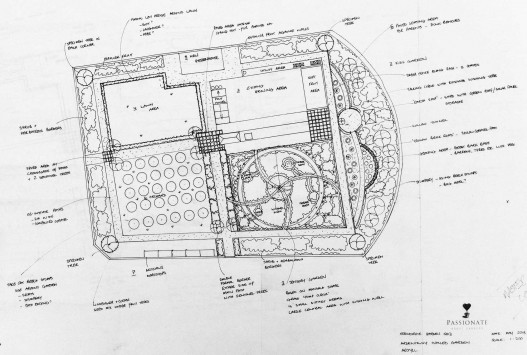 Checkout magicloan com au.