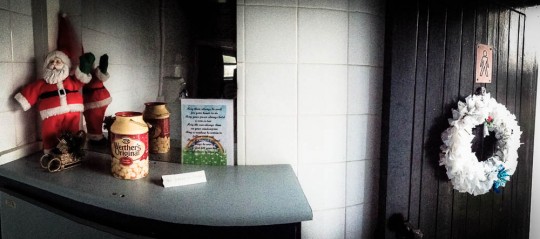 Santa's little helpers brought some Christmas magic to Ardentinny's award-winning loos this week with a festive display and complimentary sweets for weary travellers. The immaculate conveniences which won awards for "Loo of the year" in 2004, 2006 and 2007 have been decked out with a santa, festive wreath and a jar of Werther's Originals!
So tonight if you see a sleigh in the car park, it's only old St. Nick taking a well-earned comfort break from his busiest night of the year!
A peaceful Christmas to you all.