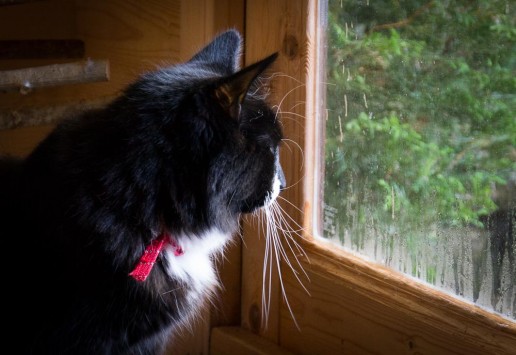 Argyll-based animal adoption website Spanimal joined with volunteers throughout the UK last weekend to transport four homeless cats from the south of England to Argyll Animal Aid in Oban. The initiative coordinated by Nickoftime.org.uk created a network of nine local volunteer drivers in regions between Wiltshire and Oban to transport Benson and Buffy from Swindon and two additional cats from Doncaster. Fortunately the transport went flawlessly with the cats enjoying some well-earned r&r on Sunday night in Ardentinny before heading for the Small Paws sanctuary on Seil Island, Oban on Monday.
Animal welfare groups in several parts of the UK find themselves inundated  with unwanted pets, with too few homes to go around. In the more rural areas, these forgotten pets hopefully will have a better opportunity of finding their forever homes.
If you would like to help in future transportation of dogs and cats in your area of the UK, please contact Nickoftime here.
These four beautiful cats from the south are now all waiting for caring homes around Argyll. If you're interested in adopting, then please contact Pat at Argyll Animal Aid or phone 01852 300362.