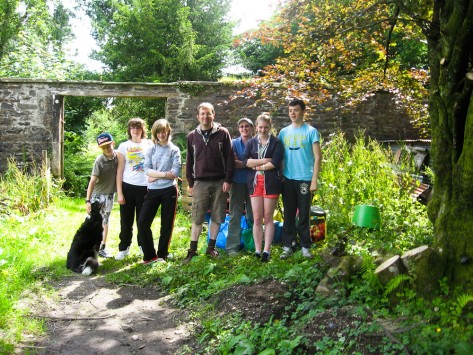 Last Thursday, 26th July, there was a pleasant surprise at the Walled Garden for young volunteers from Exp12 Scripture Union who came from their summer camp at Benmore with leader Scott Reynolds from Islay.  The sun shone and there was not one midge to chase them away!
The youngsters were  invited to explore soil health and drainage, search for invasive species  (knotweed, ragwort and fireweed (rosebay willowherb), and pile up goatwillow for chipping.   They did this with enthusiasm, cheerfulness and fun on one of the few truly sunny days of this summer so far.. Through this website we are sending them many thanks and good luck for your futures.
Did anyone know that that you can eat the young leaves of fireweed and young shoots can be cooked like asparagus?
Merle Ferguson.