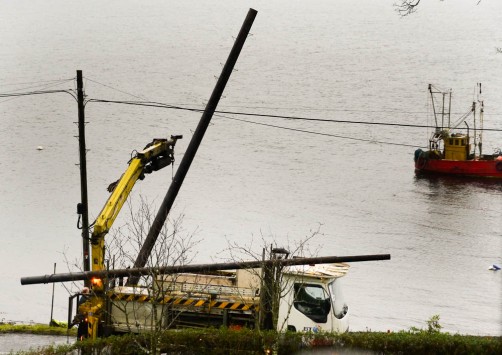 Some 30+ Ardentinny residents and businesses on Wednesday enter their 15th day without fixed line telephone or internet access. BT engineers are continuing to replace telephone poles along the shorefront and move lines from existing poles.
@BTCARE have been in almost daily contact with us re the situation, however they appear pretty much in the dark as to when the work will be completed. Householders on the shore did offer BT the option of temporarily suspending the lines from their trees, but the offer was not taken up.
Looking at current progress, hopefully they could reconnect on Wednesday or Thursday.