In a Dunoon Observer front page report related to the proposed closure of Toward School, Councillor Alister McAlister made the observation that without a school, Ardentinny was now known locally as 'Jurassic Park'. We wonder if Ardentinny's residents agree with Councillor McAllister's labelling of our community?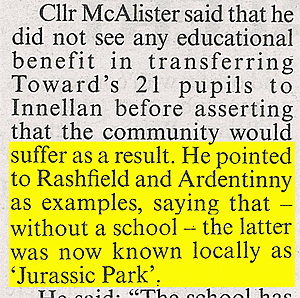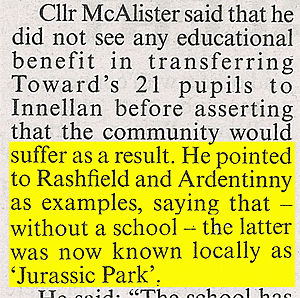 Read the full article here.
Other pages which may be of interest..