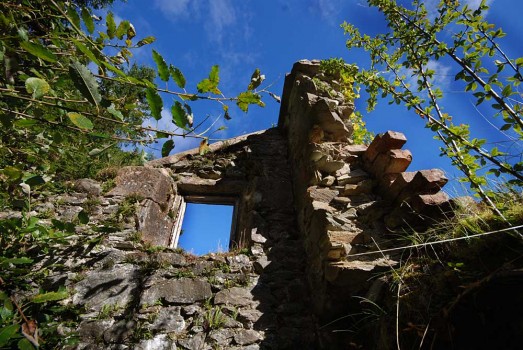 Ardentinny this week received a major boost in its plans for the community to purchase the Victorian, former Glenfinart House Walled Garden. Forestry Commission Scotland Director, Mr. Bob McIntosh accepted the independent Evaluation Panel's recommendation and approved the Ardentinny Community Trust's application to buy.
The Trust now has 18 months in which to raise the £10,000 purchase price and there are long term plans to restore the Grade 2B listed wall. More immediately it is hoped  to establish a working garden, producing organic fruit and vegetables alongside a more formal leisure garden, while creating opportunities for employment and training. The garden aims to be eco-friendly and to embrace all ages with education programmes for a variety of ages and abilities.
Community Trust Convenor Dennis Gower said "This excellent news represents a milestone in Ardentinny's history. I am grateful to Forestry Commission Scotland for having the confidence to support us in bringing this valuable village asset back to life.
Mr. Gower continued "Raising the purchase price will be just be the start of a major fund-raising effort by the Trust and the community. Re-establishing the garden and restoring the wall will be a major project but we are confident it is achievable. Like so many community land purchases in Argyll and beyond, this is an unmissable opportunity."