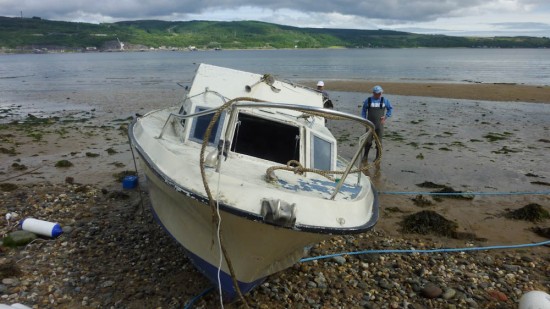 Thursday evening saw the retrieval by Ministry of Defence Police of the cabin cruiser which sank at its Ardentinny mooring on July 1.  The unmanned boat took on water and sank in around 70 feet of water. We understand that the craft slipped its mooring last Sunday and drifted across to the Coulport side of Loch Long.
The boat owner hopes to repair and refloat the cruiser as soon as possible. He would like to express his appreciation to the police for their help and assistance during the two hour operation.
With the help of a tractor, the boat was righted on Friday afternoon.
[HTML1]