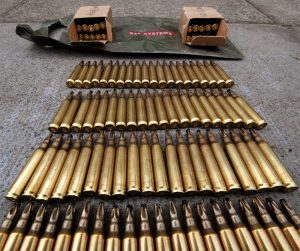 A green sealed plastic bag marked "BAE Systems" was found by an Ardentinny residen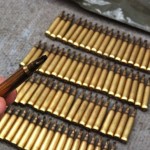 t on Tuesday afternoon near the path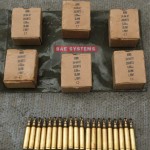 from Carrick Castle to Ardentinny. The resident said "We were following the newly reopened walk from Carrick Castle to Ardentinny in advance of the organised community walk next weekend. We noticed the plastic bag near the path and assumed that it was probably a food pack left over from an exercise".
Closer inspection revealed that the bag contained 6 boxes of unused blank 5.56mm cartridges, a total of 120 cartridges. Each box showed the following marking: RORG 24-04-07 20CARTS 5.56mm BLANK L18A1. The find was reported to Dunoon Police who have now collected the cartridges.
Over the summer months, more people are going to be using the Carrick Castle to Ardentinny path and local residents are rightly concerned that other ordnance could be in the area.
A Strathclyde Police spokesperson said "It was reported to police that a package was found, police will contact Faslane and police will dispose of the package accordingly".