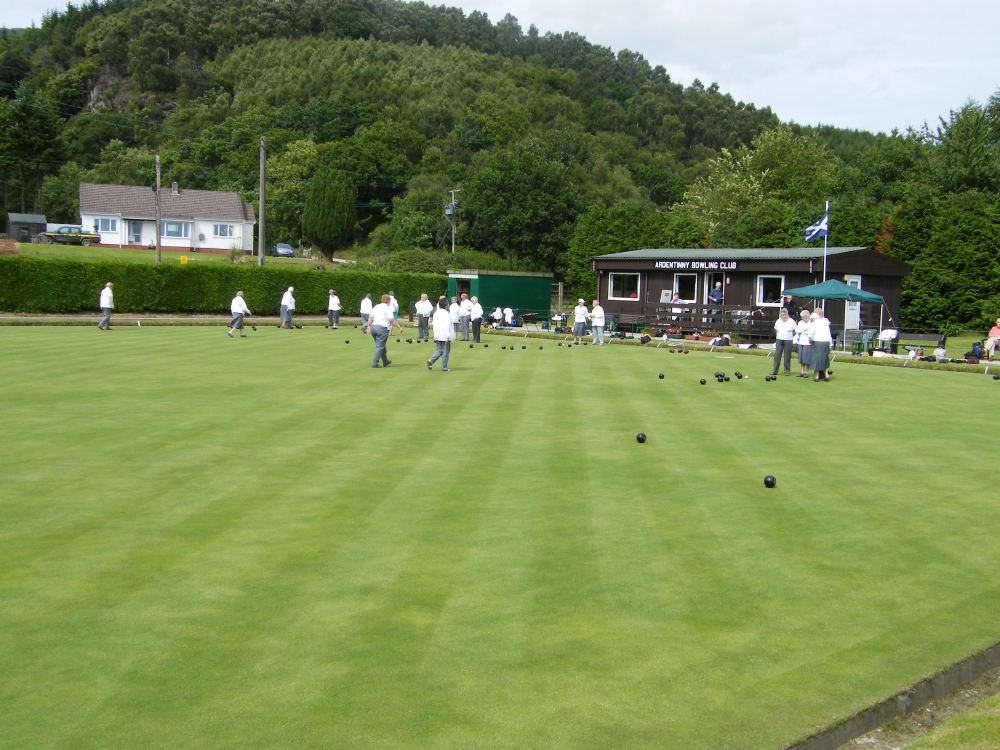 Session 2010
ANNUAL FEES
SINGLE: £51.00
COUPLE: £96.00
PENSIONER: £45.00
PENSIONER COUPLE: £86.00
ASSOCIATE MEMBER: £32.00
JOINING FEE: £5.00
GREEN FEES

CLUB SWEEP GAMES

(WED & SAT) : INCL TEA £1.00
(TUES): NO TEA £1.00
VISITORS: £2.00 per person for 2 hour session
CLUB COMMITTEE

PRESIDENT – G SMITH
VICE PRESIDENT – A NEILSON
SECRETARY – J ROBINSON
TREASURER – S MARSHALL
CLUB HOUSE CONVENER – D CRAGG
GREEN KEEPER – J ROBINSON
COMMITTEE MEMBER – J REILLY
COMMITTEE MEMBER – D MENZIES
TIES CONVENER – G SMITH
Associate Members can participate at an AGM but cannot vote on matters arising from minutes at AGM.
Associate members can compete in Day Competitions but not in Competitions leading to Scottish Ties.
This is a Private Club but visiting Bowlers are welcome. go to.
Particulars of Green Fees etc. can be seen in the Clubhouse.
Flat Shoes MUST be worn on the Green.
No standing or sitting on Banks.
Open Daily 10am till dusk.
Sweepstake Games are
TUESDAYS: 2.15 pm
WEDNESDAYS: 6.30 pm
SATURDAYS: 2.15 pm
OPEN TO THE PUBLIC
IMPORTANT:
All LEARNERS MUST BE ACCOMPANIED BY A COMPETENT BOWLER
Thank you for your co-operation